By using this website you confirm that you accept these terms and conditions of use and agree to comply with them.
The purchasing of products from this website is governed by the following terms and conditions. This website and businesses on this website are owned and run by Amanda Foster (Pink House Glass) at Tregarth Studio, Tregarth, West St, Kilkhampton, Bude, Cornwall EX23 9QW.
I reserve the right to change, modify, substitute or remove without notice any information on this website. I do not guarantee that my website or any content on it, will be free from errors or omissions.
Copyright
I, Amanda Foster, Pink House Glass am the owner or the licensee of all intellectual property rights on this site, and of the material published on it. All content and photographs on this site are the copyright of Amanda Foster and any such reproduction without written consent is a breach that may result in legal action. All such rights are reserved. The sale or re-sale of any glass products created by Amanda Foster does NOT include any intellectual property rights relating to it. Reproduction of any artwork is NOT permitted.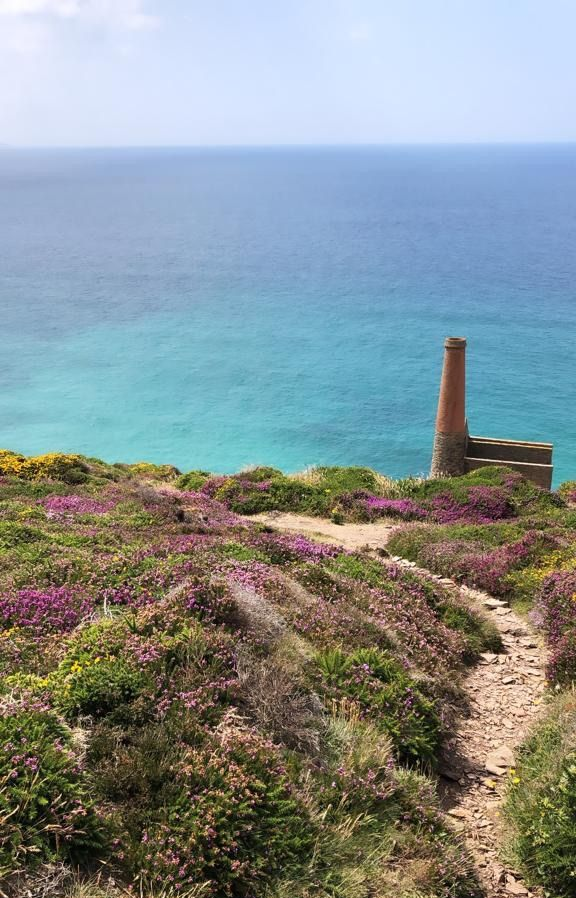 Product Details
All photographs of our hand made products are replicated to illustrate the artwork as accurately as a photograph of fused glass will allow. Please bear in mind that there may sometimes be a variation in colour between a fused glass item and the reproduction of a photograph of that item, depending on the different colour replication qualities of your computer screen. Some items are one off, original pieces and each is photographed individually- if you order this piece, this is the piece that will be delivered; others are produced in a series. We purposely do not mass produce, so each item made in a particular series eg the Beach Hut Collection, will be original and differ slightly from the one photographed.
Prices, and Payment Terms
All prices are clearly stated on the website. Payment is to be made via Paypal. You do NOT need to have a Paypal account to be able to use this facility. By placing an order with us you agree to buy the goods at the stated website price plus the cost of post and packing. Payment has to be received before your items are dispatched.
Delivery- Post and Packaging
Sending glass through the post requires good packing so in order to have our unique handmade glass delivered safely, we use custom made boxes for larger items and well wrapped, cardboard sleeved items inside padded envelopes for small quantities and items. To keep the cost of postage down, we use the signed for delivery services of My Hermes. The price of p&p is banded by weight and will automatically adjust in the shop section if more items are added to the order. Goods ordered will be sent out within 2-5 working days depending on the day the order is received and the availability of stock. While we will make every effort to keep the website up to date, sometimes due to circumstances beyond our control, a particular item maybe out of stock. If this happens, we will inform you as soon as possible and give you a lead time for that item to be made and delivered. Commissioned/bespoke items, will by their very nature, take longer to produce. If you want an item delivered within a short time frame, please contact us before placing an order and we will do our best to help. For costs of posting outside the UK please email us with details of what you would like to buy before placing your order, so we can give you accurate details of applicable taxes, posting and packaging.
Returns and Refunds
We want you to be happy with your glass art so if for any reason, you change your mind, please return the item in its original condition, well packed and at your own expense within 14 days of receiving the item. Proof of posting and a signed for delivery of a returned item must be adhered to for a full refund (which will exclude the original p&p costs) and sent to Tregarth Studio, Tregarth, West Street, Kilkhampton, Bude, Cornwall, EX23 9QW. If the item is damaged in transit we require an email with detailed photographs of the original packing and damaged item within 48 hours of receipt of the package, sent to [email protected] Once, we accept the damage was caused in transit, we will do our best to replace the item, although please be aware that an exact replicate is impossible due to the nature of glass fusing. Commissioned/ bespoke items are non- returnable. Contracts of sale between Pink House Glass shall be governed by the Laws of England and Wales.